Appointment of U15AA Coaching Staff for 2023-24
---
---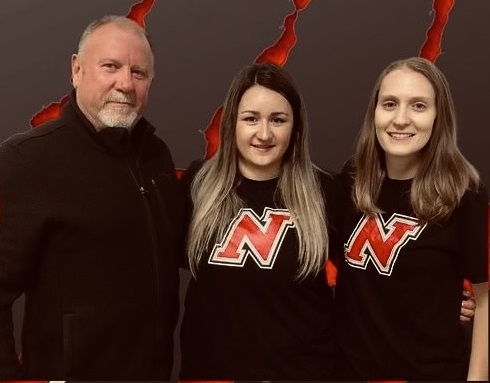 (L-R: Assistant Coach Kevin Mason, Head Coach Katrina Bert, Assistant Coach Myf Thomson)


The NGHA ADP is pleased to announce the appointment of Katrina Bert to the position of Head Coach of the U15AA team for the 2023-24 season.
This will be Katrina's second season as Head Coach of the U15AA program.
Prior to this role, Katrina was an assistant coach with the Nepean Junior Wildcats in the PWHL. Her experience has allowed her to hone her offensive and defensive coaching skills to a level that will develop even the most skilled players to the next level of their career. She consistently demonstrates a development-coaching style, understanding that each player has different learning styles that will keep them engaged and committed throughout a season.
Katrina is a graduate of Lakehead University where she earned a Bachelor Honours in Kinesiology and Education, as well as Graduate Diploma in Professional Kinesiology. While at Lakehead, she was an advocate for women's equality in sport and became a founding member of the Lakehead University Women's Hockey team. Katrina went on to play four years for the team, and as a senior defenceman won an ACHA National Championship in 2017. While completing her Graduate Diploma, she transitioned into an assistant coaching role with the team and went on to win a second National Championship in 2018. Based on this experience, she knows what it takes to pursue high-level hockey, and how to prepare players for the next level.
Katrina's objective as Head Coach is to support and develop players to achieve their goals, working to create an environment and culture where players can make mistakes while they develop both on and off the ice. This environment fosters development not only as hockey players, but also as individuals and members of the community. The development is based around respect, leadership, accountability, discipline, work ethic, attitude, and being a good teammate.
Katrina will be joined by:
Kevin Mason, Assistant Coach
Myf Thomson, Assistant Coach